"Don't judge a book by its cover!" This is quite a common phrase and applies quite well to the real world. But there are the occasions where a fancy cover may lead you to a gold mine of a novel. In an era before online shopping and reviews were a thing, at least for me, I spent a lot of time browsing through books to make my choice.
There used to be this bookstore chain called Landmark at the local mall near my home. It was an enormous store with close to three floors, two of those having a number of shelves devoted to books. On the second floor, the shelves were devoted to fiction, non-fiction and adult fantasy, while the third had a section fully devoted to children and teen fiction and fantasy. I spent most of my time there among the shelves of the third floor, trying to find my next series of novels.
But before I found Landmark, I used to browse street shops with entire collection of books. There used to a market in my city, where there was a street filled with street editions of novels. It is among these vendors that I found the first book, which pulled me in by the cover.
Eragon
A blue cover with a dragon on it staring at you with sapphire colored eyes. I was instantly drawn to the book when I first saw it on the street side shop. I picked up the book on a whim and did not regret my choice. The story of a dragon and her rider and their journey across a fantasy land with elves, dwarves and magic.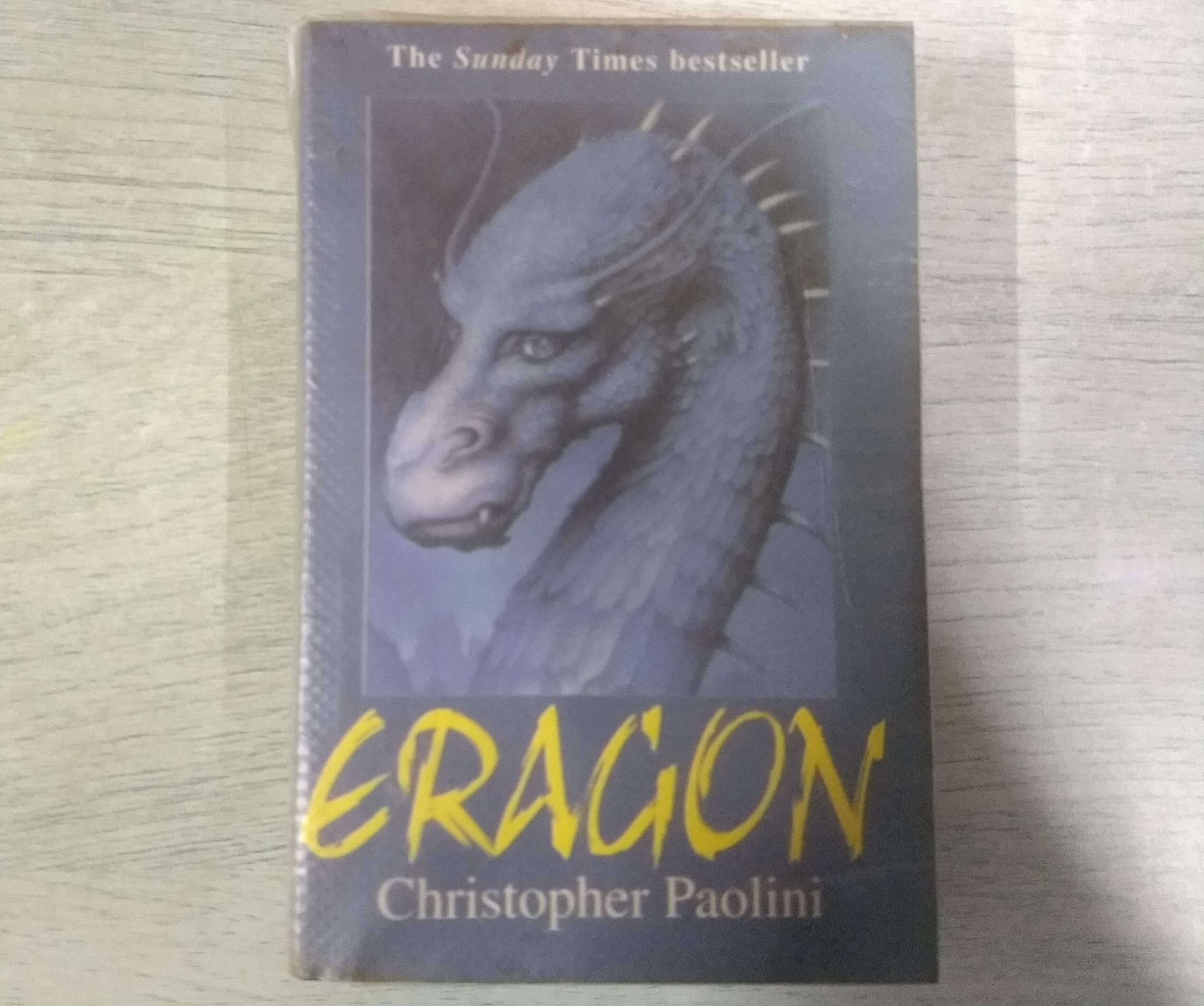 For a long time, I used to pronounce "Eragon" as E-ragon (dragon with an E). Later one of my friends corrected me saying that it was actually "eh r - uh - g aw n", a fact illustrated by the pronunciation guide in the back of the book.
Inkheart
Right around the time I was reading Eragon, my brother had got this book called Inkheart by Cornelia Funke. He was a big fan of the author and had already got two of her other books, Thief Lord and Dragon Rider. However, it was this book that caught my eye. It had one of the most beautiful covers I had ever seen, one that invited you in to its dark secrets. The cover was an exemplary representation of the plot itself, which my brother outlined for me at the time. I was sold.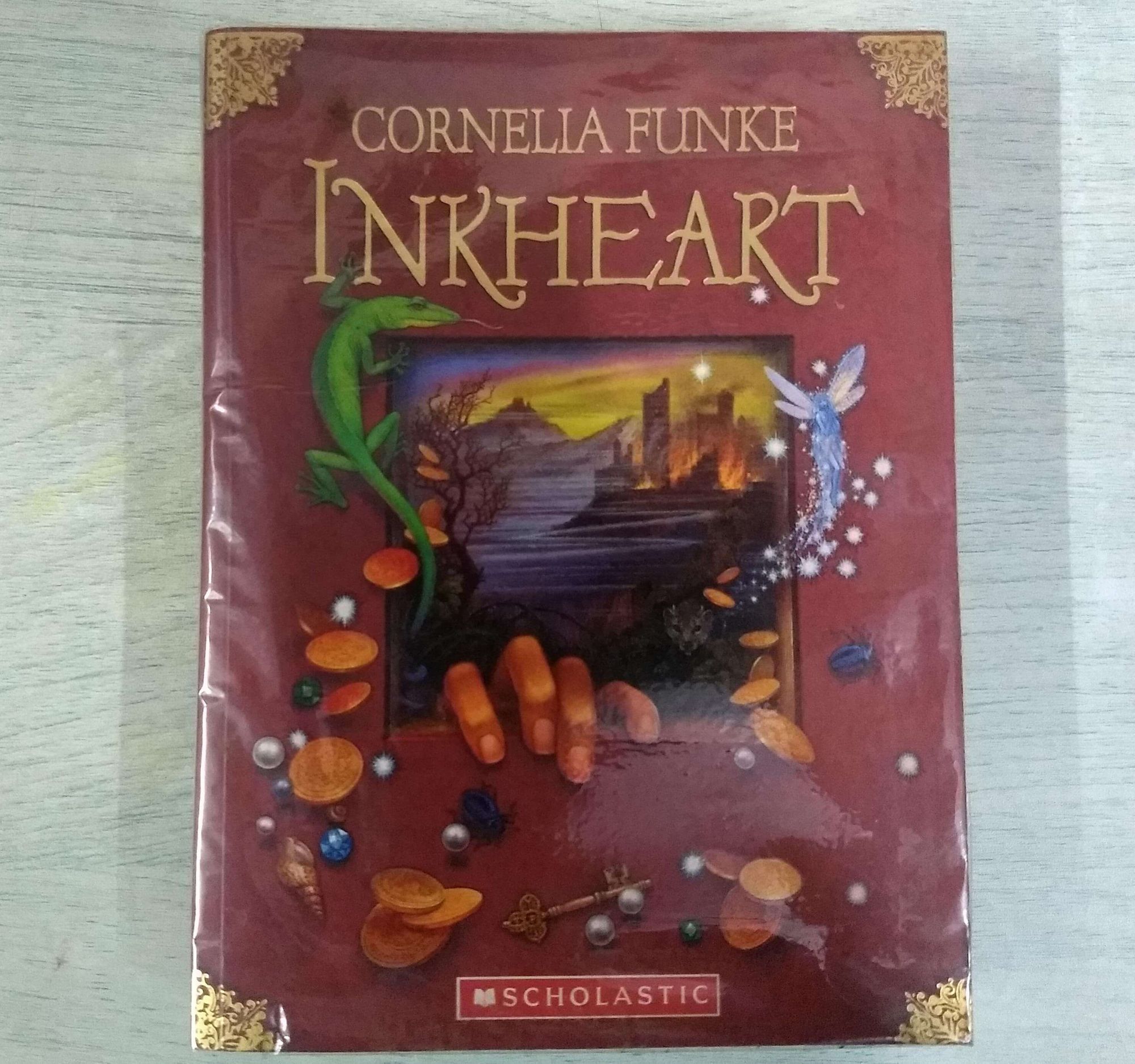 This book for a fantasy reader's dream. I do not want to given anything away, but I can say, it features a lot of books, trunks of it, a house full of it, a collector's library with the most beautiful and refined, and the art of book binding itself. All this surrounding the core plot, where one of the main characters has the ability to bring characters alive from the books by reading out loud.
After reading this book, I started making boxes to keep my books in, illustrated with paintings.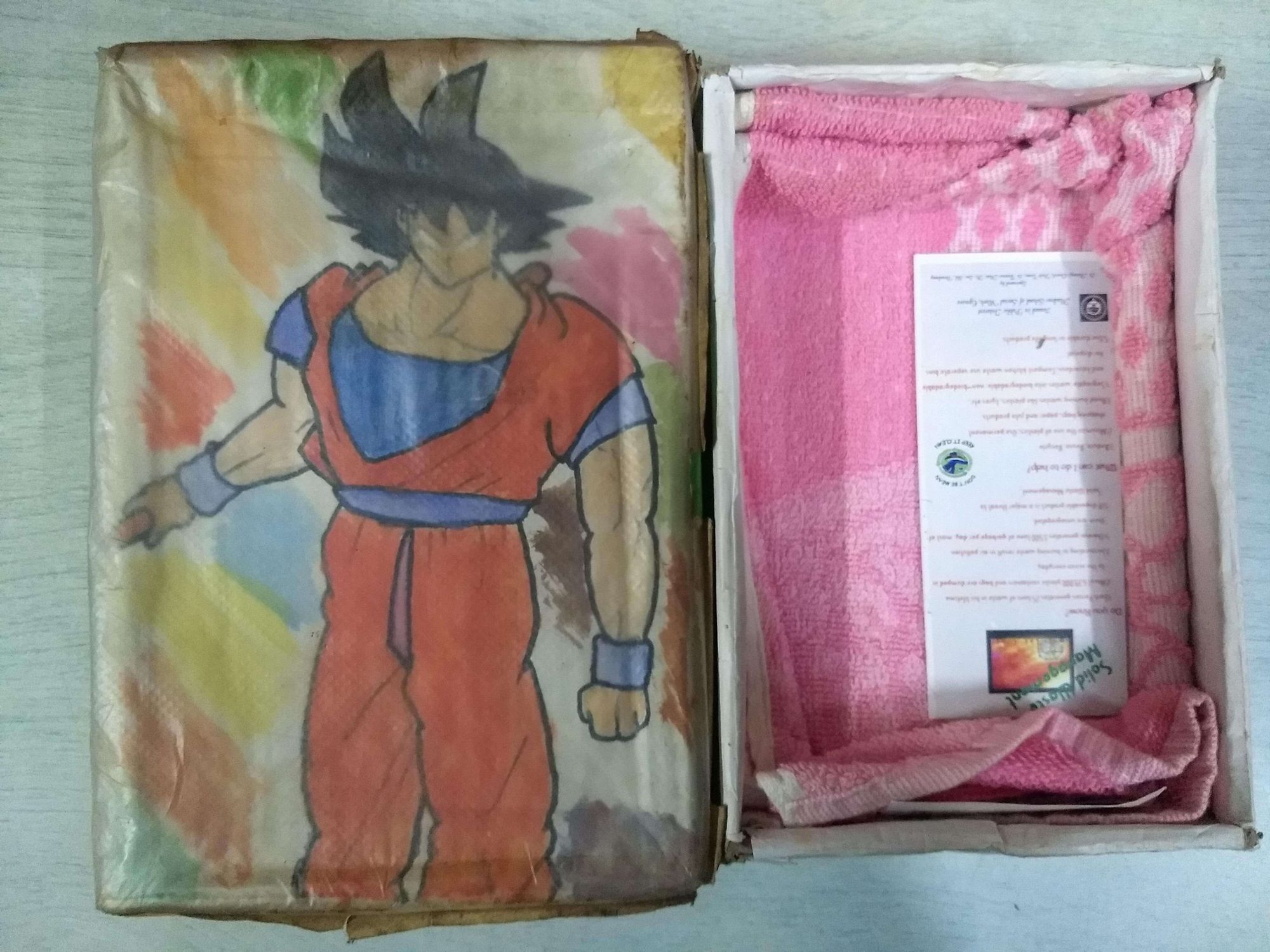 I even made one for the final book of Harry Potter, complete with an illustration of Harry on the cover.
The Spook's Apprentice
On the day, I finished my 10th grade board exams, my friend and I paid a visit to Landmark. I dragged him to my favorite section on the third floor and spent a lot of time browsing through the novels there. That is when I came across two books, one of which was the Spooks' Apprentice. It had this black minimal cover embossed with an illustration of what looked like a wizard holding a staff.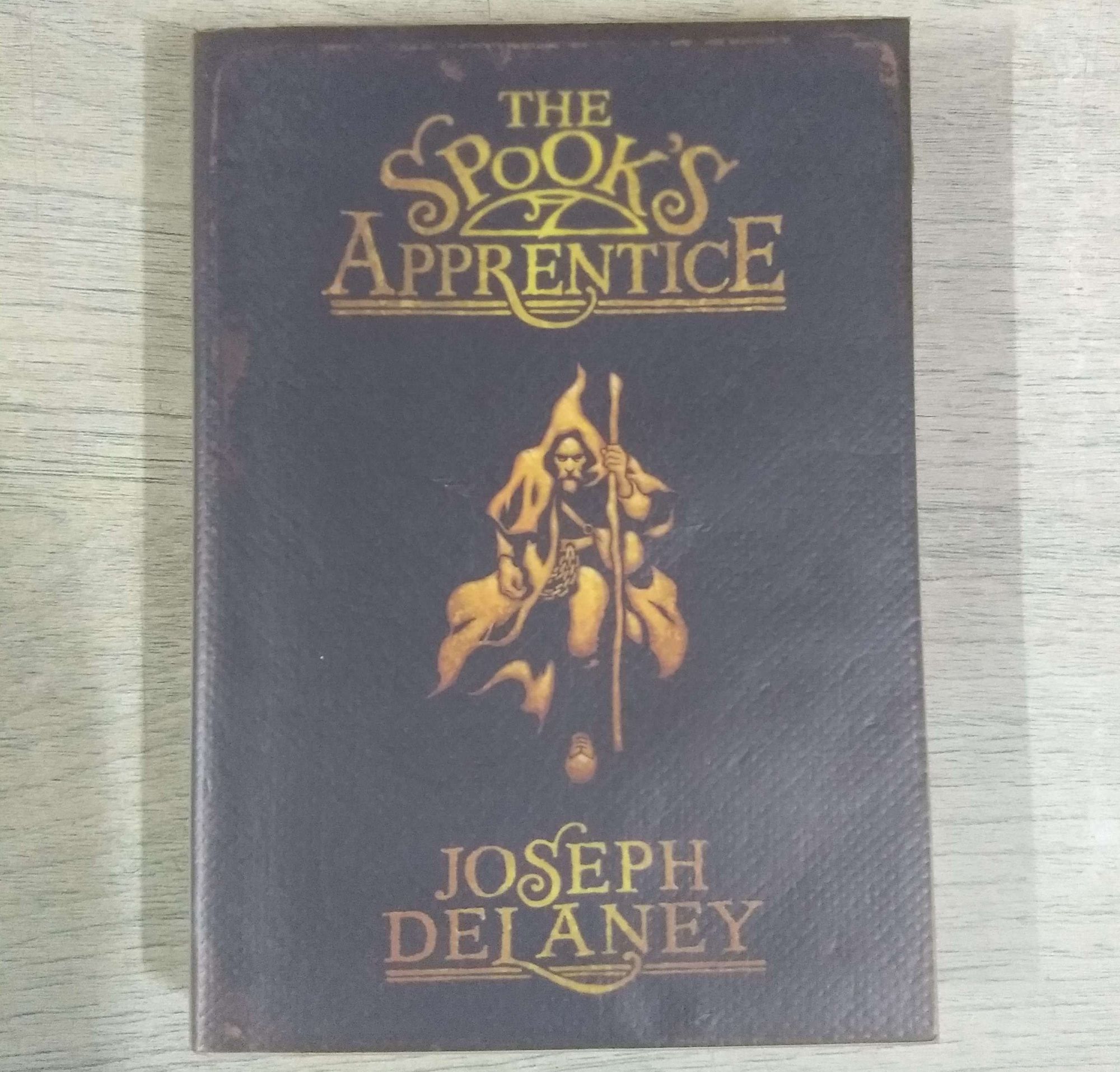 I chose to pick this at the time and I found myself drawn into a series of novels about magic and spooks and witches and an ever-raging battle.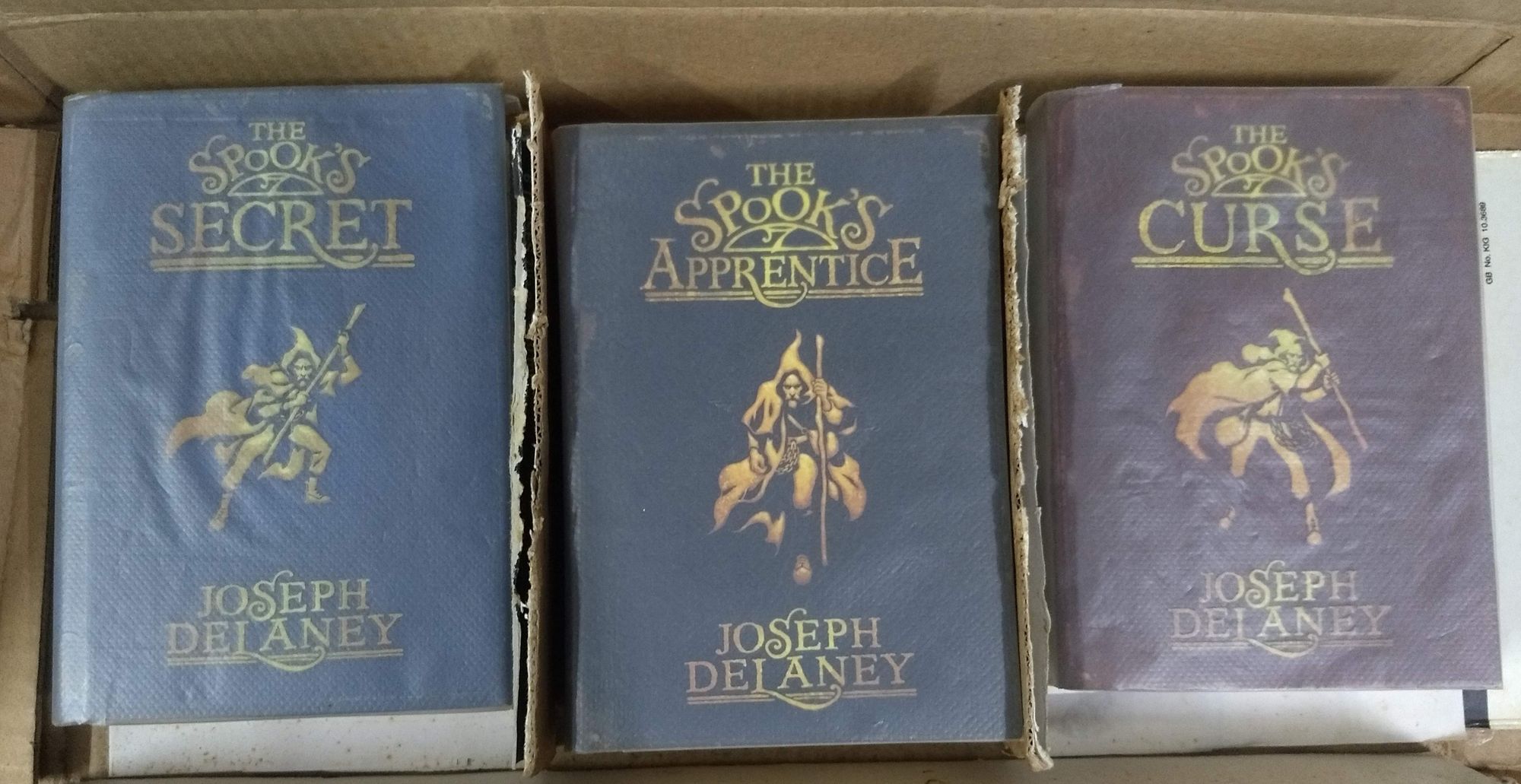 Fall of a Kingdom
This was the other book that I had found on that day in Landmark. I went back later and picked it up. Of course, the black cover won the day at first but this one did not fall far behind with book showing a trio on horseback overlooking a valley.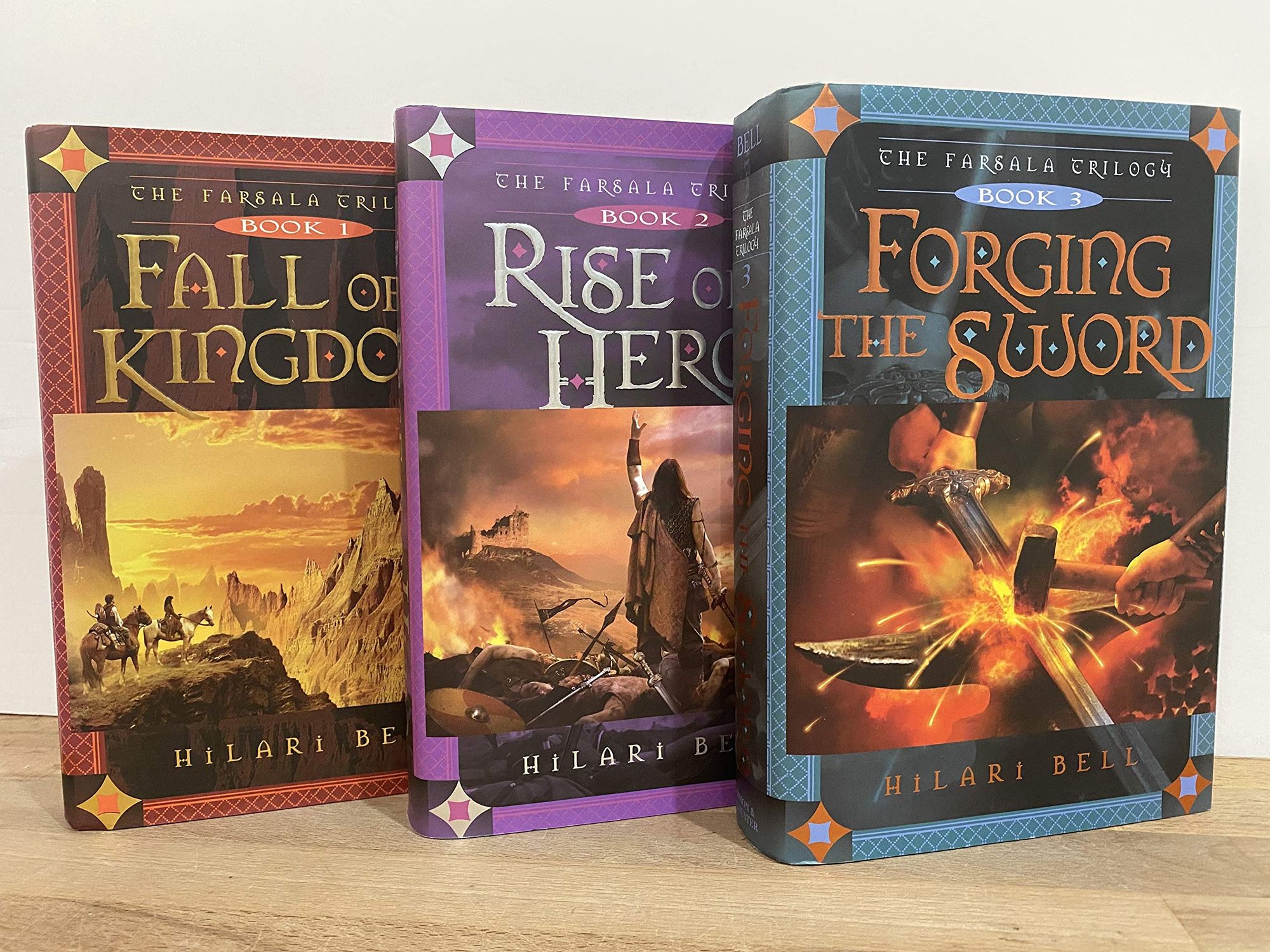 The book featured the most interesting form of learning magic, a thinking technique I still use today when I have to bathe in cold water. Think of the water as hot instead of cold and you will find yourself warmed instead of chilled.
Another interesting facet of the trilogy is that it interweaves the story of the prophesized hero with the journey of other characters. Much like a chronicle to the events of a journey. I remember struggling to find a copy of the third part in my city and ended up getting two copies coz I had asked both my uncle and my cousin overseas to get it for me.
Timejumpers
A book featuring time travel. Sign me up. If you did not know, I am a big fan of time travel fantasy. This one stood out among the rest because of it's interesting cover and titles. Not only that but at the time, the book had two variations of the covers. Both of which just further sold the books to me.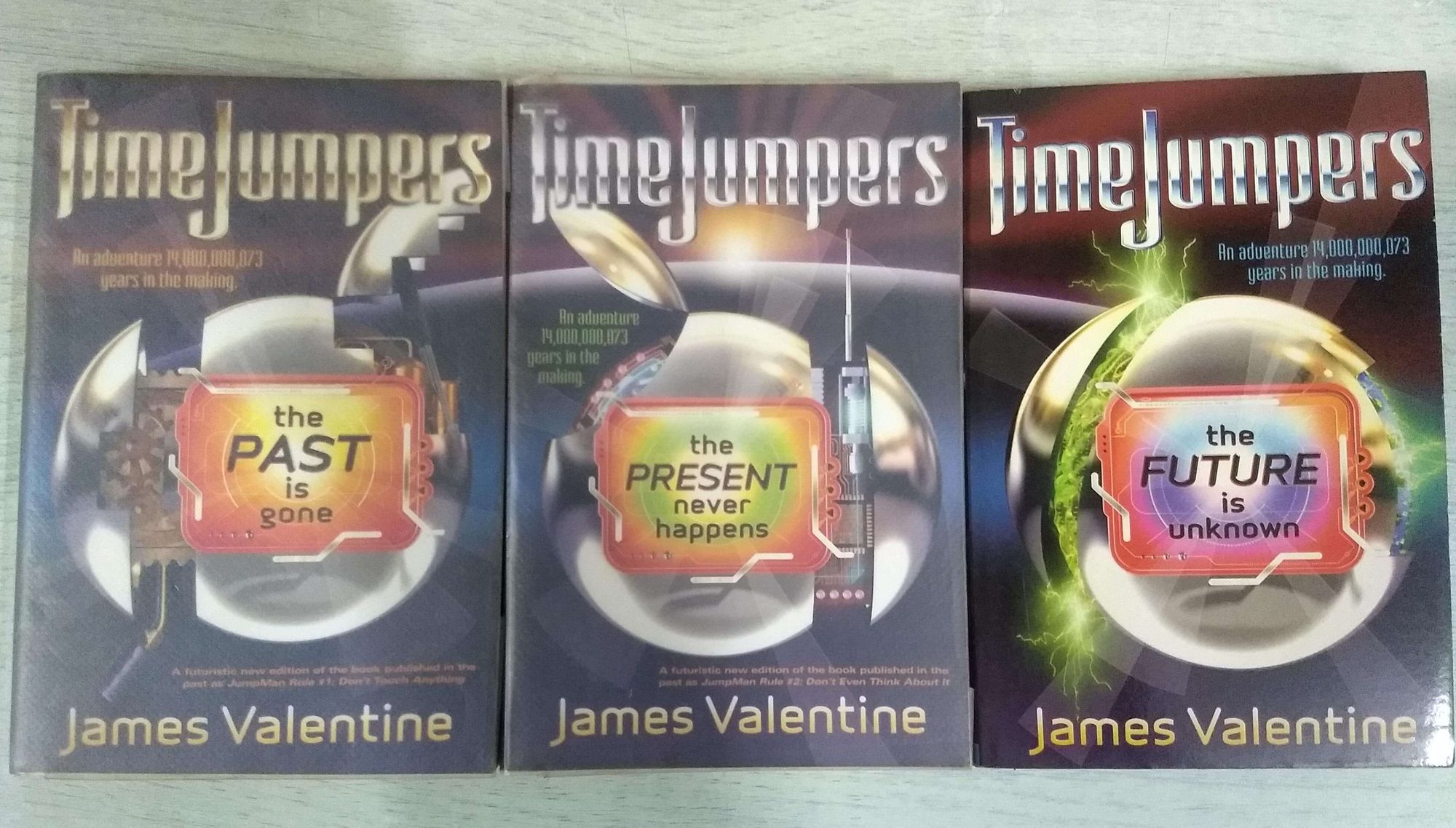 I chose the above set of covers, maybe because it was more cleaner and less cluttered, but now I wish I had taken the other set (the third one I am not able to find).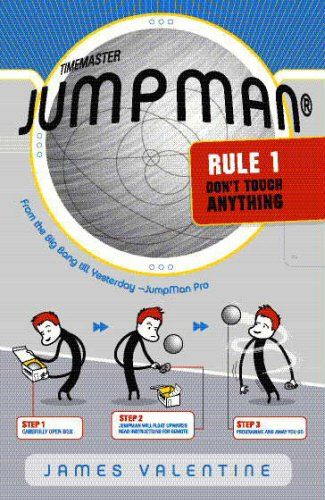 The Alchemyst
We all know of Nicolas Flamel, the legendary alchemist philosopher or sorcerer, depending on which side of the ocean you were on when the first Harry Potter released. Having knowledge of his exploits, when I came across a novel that had his name right above the title and proclaiming to have his secrets, I was well and truly intrigued. Plus the embossed logo of alchemy further attracted me and I found myself in an adventure with Flamel in the 21st century.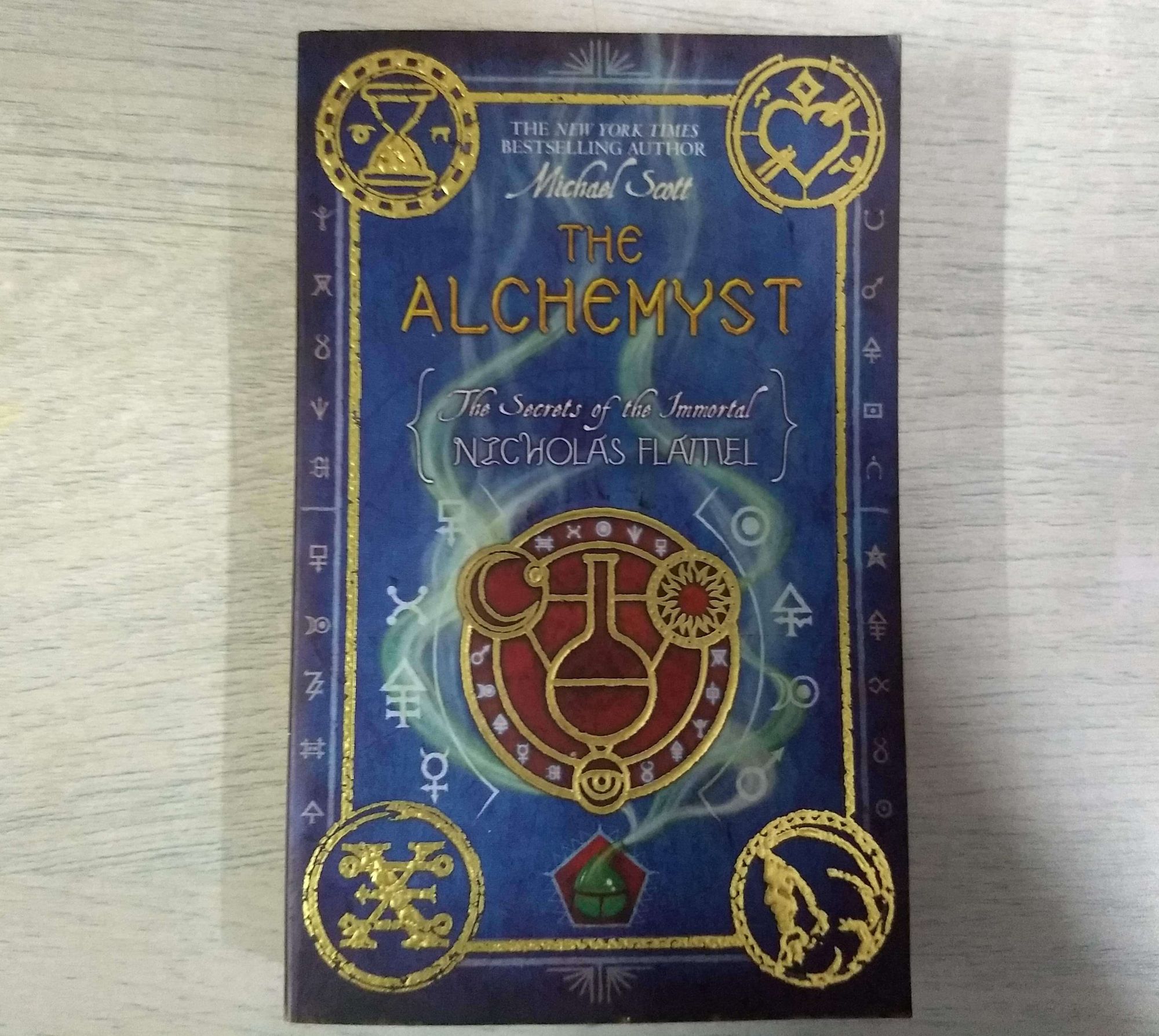 A ride of which I have sadly not yet concluded on because I grew out of the genre by the time the fourth book was released. I recently picked up the sixth in a deal in hopes to get back to the series. But the book truly did have an amazing twist. One that I truly had fun exploring.
Conclusion
It was an interesting walk down memory lane, in a time where much of the browsing was done real time. I used to love making a visit to Landmark and checking out the latest collection of Fantasy novels. I had just upgraded to adult fantasy, and started spending more time on the second floor, when they had closed down the place. I have not found any place to match it.
It was fun to find a book with an attractive cover that just pulls you in. Not always you will find a gem, but it worked out more times than I could have predicted.